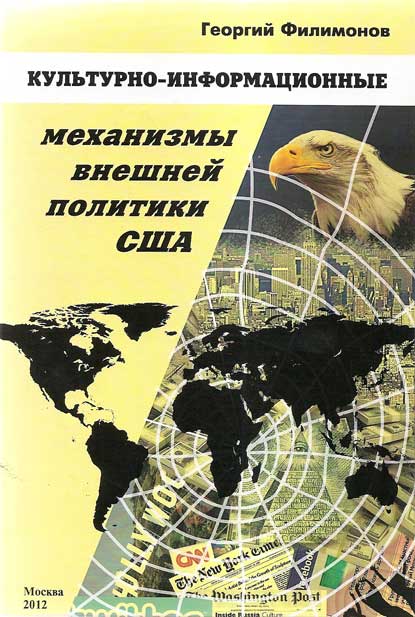 Books ENG
Автор:
George Filimonov
Издательство:
Peoples' Friendship University of Russia
ISBN:
978-5-209-04923-4
Год:
2012
The book focuses on the history of U.S. non-military might formation. The study is based on two areas of research: the official and unofficial aspects of U.S. foreign policy. There is analysis of the evolution of the major trends, institutions and instruments of U.S. foreign cultural and information policy.
The monograph outlines the history and the present state of supranational (but evidently dominated by America) decision-making mechanisms on the key issues of the global agenda. It`s based on the examples of «closed» organizations and networks activity, which provided globalscale introduction of social and political engineering methods. The book also covers the innovation mechanisms of mass mind management through social networks and other online resources. The concept and politics of multiculturalism in the USA and Europe is considered from historical point of view as «soft power» political technology. The author also continues developing the idea of mass culture effectiveness and significance as a tool of U.S. foreign policy. But in this work «soft power» term includes not only cultural and informational components, but financial and economic issues as well. The study reveals the specifics of its functioning.
Taking into consideration historical experience of cultural and information instruments usage by USSR / Russia and the United States in its international activity, the book offers conceptual framework of the national cultural security strategy of Russia in order to ensure conditions for domestic «soft power» development.
Summary
Books ENG