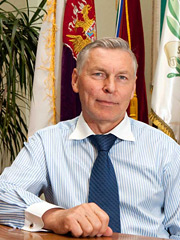 Rector of Peoples' Friendship University of Russia, President of the Higher Attestation Commission
V. Filippov
The Institute for Strategic Studies and Predictions is a division of experts at Peoples' Friendship University of Russia which delivers analytical studies on relevant issues in the area of international relations, Russia's foreign and domestic policies, economy and security.
Our mission is to facilitate consolidation of Russia's international position, create a positive image of the country abroad, promote socio-economic development of Russia through successful implementation of scientific research, expert support to public and local authorities as well as to the private sector, facilitation of dialogue between business and government, development of science, education and culture.
Our project aims to be a progressive national «think tank», which provides the establishment, corporate sector and expert community of Russia with intellectual products corresponding to the challenges of our time.